The Future
Ideally, our service would not be needed in the future, but sadly, we know it will be.
Child abuse, violence and homelessness are well-documented scourges in our society. Demand for our help continues to grow as our reputation becomes embedded within the agencies with whom we work, as we jointly endeavor to relieve the distress felt by children and young people experiencing these terrible life circumstances. Our task now is to source ongoing funding for Backpacks, Anchor Packs and Home Starter Packs so we can continue this vital work.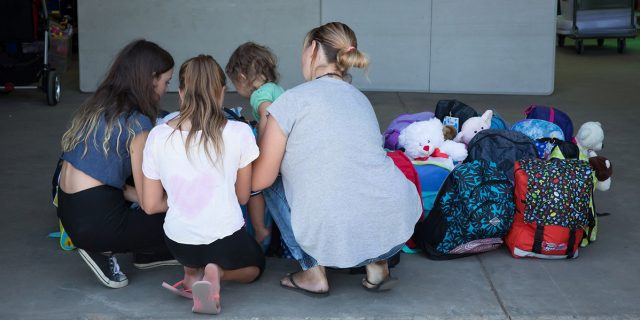 The period 2013-2018 has seen us grow exponentially, as we have consolidated our processes, our Board has been formed, media opportunities have presented themselves and we have worked hard to gain grants and donations.
Our challenge is to further that consolidation and establish partnerships with organisations, businesses and individuals to help us to become more financially sustainable. This is where we are currently placing much effort.
We need all the help we can get from our corporate and individual supporters. Every donation, be it goods or cash, makes more difference than our donors could possibly believe. Every dollar we spend on assisting children and young people in crisis gives more than a backpack. It gives hope for a better life to those who have been dealt a really rough hand.
Mate these backpacks are pretty great, they have all the things you'd pack for a kiddies weekend away, but the catch is these kiddies have never had a weekend away with great items. My mate arrived today and loved having a scrub with his own toiletry gear, new undies and pj's. Thanks heaps for giving these kids the backpacks, they are simple things but the kids love them so they definitely work! Cheers.

Foster Dad
Capital Works Building Fund
To learn more about how you can play a part in our building fund, contact us.