Get Involved
There are many ways you can get involved and every donation – big or small - makes a difference. Whether you would like to donate goods, money, a full backpack, or your time to help us pack the backpacks, we'd love to hear from you.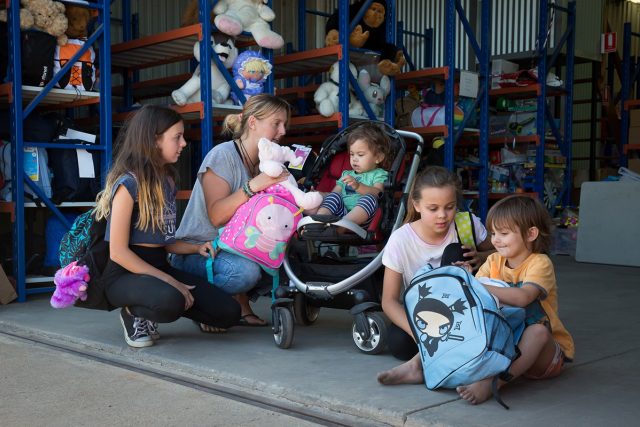 Schools
From fundraising money, to donation drives, to creating positive messages, there are lots of ways schools can get involved.
Consider Backpacks 4 SA Kids for your next fundraiser, or ask your students to each bring in a piece of clothing they no longer wear, but is still in good condition (underwear and pyjamas must be new along with items of clothing for kids aged 10-16yo), or a toy, or a book. We are always short on clothing for children aged 5-18, so a class-sized donation of goods would make a big difference to our project! In the past we have included messages of positivity in our backpacks, made for the kids, by the kids. A simple way to brighten a child's day, and to educate our youngsters about children less fortunate than them.
Scout Groups
We have a few Scout Groups who have requested involvement in our charity. These groups are fundraising for us by collecting money and goods to pack backpacks for specific age groups. It's a great way to get the kids involved and thinking about their less fortunate peers.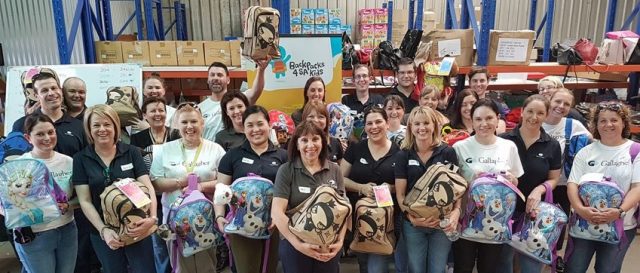 Offices/Social Groups
If you partake in office charity drives, consider a donation drive for Backpacks 4 SA Kids. Whether it be a monetary donation for your casual day, or every one brings an item to fill a backpack – every small donation counts!
Birthday Parties & Social Events
We have had donations from groups of people who have decided to donate goods to Backpacks 4 SA Kids, in lieu of gifts for birthday parties and social gatherings. What a lovely thought to brighten a child's day.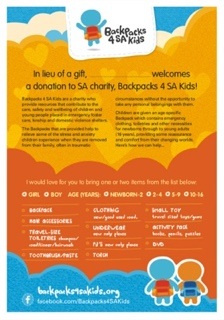 Download: Birthday donation template (PDF 3MB)
You are welcome to download and print the poster below to display at your school, community group or business location, when accepting donations on behalf of Backpacks 4 SA Kids. This will help inform and educate people about who we are.