All welcome and no experience necessary
Packing & Sorting Session
Every session will include sorting to help orientate newcomers to the warehouse and regulars to any changes in the warehouse.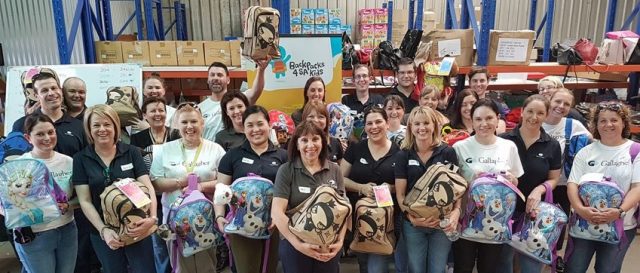 When packing we working in teams so you are never left to wonder how to make a backpack happens.
Packing sheets, guide your team/partnership on exactly what is required for each size of backpacks preparation.
Any community, social, school or corporate are asked to make a booking if you have 10 or more attendees via hello@backpacks4sakids.org
Upcoming dates
Mondays, 7.30pm - 9.30pm
Tuesdays, 9.30am - 11.30am
Wednesdays, 7.30pm - 9.30pm
Saturdays, 9.00am - 11.00am
School Holidays
Tuesdays, 9.30am - 11.30am
Kids welcome under adult supervision