Treasurer
Cameron LePoidevin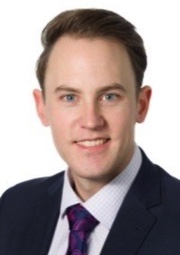 Cameron is a Senior Manager in EY's Adelaide Assurance practice and has over 9 years experience in servicing clients in a broad range of industries within the Adelaide EY office and in conjunction with EY offices globally.
Cameron specialises in external audit and financial reporting, examination and evaluation of the design effectiveness of controls and compliance with International Financial Reporting Standards.
Cameron has worked with a number of not-for profit engagements including faith based organisations and charities and will bring this expertise to the Board of Backpacks 4 SA Kids.
Education and professional qualifications
Bachelor of Commerce (Accounting), Adelaide University
Member of the Institute of Chartered Accountants of Australia
Why Backpacks 4 SA Kids
Cameron wanted to be involved with Backpacks 4 SA Kids because of how simple yet impactful the organisation is. The opportunity to work with a great group of people involved in bringing joy to kids during a time of need resonated with him.